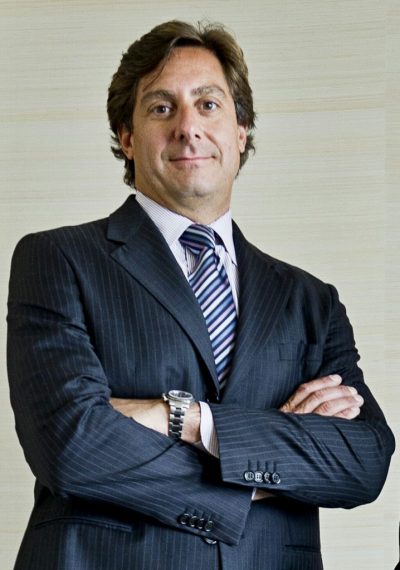 I am excited to be part of the firm's continuing drive to provide the highest level of service to our clients and to maximize their potential recovery.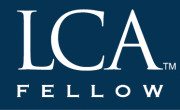 ABOUT PAUL NAPOLI
Paul J. Napoli is a nationally renowned personal injury, medical malpractice, and mass tort litigation attorney with close to 30 years of experience in the legal field. As a top injury attorney, he aggressively defends the rights of his clients in courtrooms throughout the country, fighting to ensure they get the maximum amount of compensation they deserve. Trusted by those he represents and respected by his colleagues in the legal field, he has a well-earned reputation for integrity and honesty, and a dedication to ensuring justice is served.
With his well-documented track record in achieving the most successful outcomes in legal cases, Mr. Napoli rates a score of 10 out of 10 on AVVO, the highest possible ranking from the nation's leading lawyer referral and rating service. He is well-known for consistently achieving jury awards and settlements involving multiple millions of dollars for plaintiffs, and he brings his particular brand of excellence, his high- powered legal skill, and his tenacious approach work on behalf of clients.
The National September 11th Memorial Museum
As a strong supporter of the National September 11 Memorial Museum, Mr. Napoli's efforts help to ensure that the event that occurred that fateful day and the lives that were lost or changed forever are not forgotten.
The Memorial itself, which is directly on the WTC site, serves to help remember and honor the thousands of people murdered by the acts of terrorism, both in the first attack that occurred there on February 26, 1993, and as a result of the devastation resulting from 9/11. It recognizes the site as a sacred place, in the hopes that the lives lost and the acts of bravery and deeds of courage that took place there will inspire us all to have a deeper respect for life, to work harder to defend our freedoms, and to continue to confront hatred and intolerance, wherever it occurs.
Also located on the site is the National September 11th Memorial Museum, which serves as the country's principal institution to chronicle the events of that fateful day and how those events continue to impact the world in which we live. The Museum honors victims and those involved in recovery and cleanup efforts through a series of interactive displays and a growing collection of artifacts, personal stories, photos, and videos.
Mr. Napoli's charitable and civic involvement, his advocacy efforts, and his legal work on behalf of 9/11 and World Trade Center victims have led him to become nationally recognized as an expert on the various issues surrounding that day. Mr. Napoli was profiled in the published book "City of Dust," a journalistic account of the rescue, recovery, and debris removal activities at the site of the World Trade Center following the September 11, 2001 attacks, authored by former New York Times columnist Anthony DePalma. Due to his extensive knowledge of the attacks, the cleanup and recovery efforts, and the legal obstacles in obtaining settlements, his name is now synonymous with 9/11 responder claims.
Paul Napoli has deep roots and strong personal and professional ties to the city of New York, where he began his legal education and career. Paul is a 1992 graduate of St. John's University School of Law and holds a B.S. from Fordham University (1989) in accounting. He is admitted to practice both in New York and Illinois and holds "pro hac vice" admissions in several other states.
Representing Injured Workers and First Responders from 9/11

Mr. Napoli became particularly well-known in the aftermath of 9/11, through the work he did both in contributing to recovery efforts, as well as in assisting those demolitions workers and first responders who were injured on the site.
Mr. Napoli was appointed by the United States District Court as Co-Liaison Counsel representing more than 11,000 first responders and other rescue and recovery workers who became ill or were injured during the rescue, recovery, and debris-removal activities at the World Trade Center site in the months following 9/11. Mr. Napoli was instrumental in obtaining settlements that are today valued at more than $900 million for his clients and others.
His efforts on behalf of 9/11 workers and their families left him with a deep, abiding passion to work towards changes in the existing social and legal system. He became heavily involved in 9/11 charitable organizations and advocacy groups, while speaking out on the legal issues facing victims and their rights pertaining to settlements after 9/11.
In addition to his personal efforts and using his skill as an attorney to help those impacted, Mr. Napoli also lobbied New York State and the U.S. Congress for two important pieces of legislation to assist WTC-injured workers, downtown residents, and office workers. These include:
An amendment to New York's General Municipal Law §50-I, (known as "

JIMMY NOLAN'S LAW

"), that provided a one-year savings statute for otherwise time-barred first responder claims. This effectively extended the amount of time for those injured in 9/11 rescue, clean up, and recovery efforts to seek compensation from public corporations.
The

JAMES ZADROGA 9/11 HEALTH AND COMPENSATION ACT OF 2010

("Zadroga Bill"), which extended the World Trade Center (WTC) Health Program Fund indefinitely and allowed individuals and family members of deceased workers to continue to file claims for compensation under the September 11th Victim Compensation Fund of 2001. This provides for medical monitoring, medical treatment, and cash awards for injured first responders and other WTC survivors, local office workers and community members injured by the post-9/11 fallout of over $2.8 billion dollars.
While passing this legislation played an important role in ensuring victims of the 9/11 attacks received the financial support they and their families deserved while they recovered, Mr. Napoli's efforts did not stop there. Mr. Napoli has been a generous contributor to the 9/11 Memorial, the 9/11 Memorial Museum, and other organizations working to support first responders and other WTC-injured workers.
Protecting the Public
Prior to Mr. Napoli's work with 9/11 victims of the World Trade Center attacks and their families, he broke ground in becoming one of the leading voices for patient advocacy in debates over the safety of diet pills and the responsibility of physicians in providing their patients with these medications. The controversy focused on the diet drug Fen-Phen, which the U.S. Food and Drug Administration (FDA) reports has been linked with cases of cardiovascular disease in patients.
In groundbreaking pharmaceutical malpractice and medical malpractice litigation involving thousands of clients, Mr. Napoli played a critical role in holding the drug manufacturers and the physicians who prescribed these drugs accountable, netting roughly $22 billion in settlements for victims.
Paul Napoli's passion is to shine a light on issues that put the well-being of the public in danger and sharing his knowledge and experience to inform others in the legal field has been a hallmark of his career. Mr. Napoli has written on physician liability for diet drug injuries, which was published in the New York Law Journal, and on "The Cost of Contamination" for the American Water Works Association Journal, November 2012.
As a leader in the fight to protect the public against potential dangers due to unsafe and potentially illegal practices, he has extensively litigated as an environmental lawyer on behalf of municipal clients for contamination to land and water supplies resulting from petroleum and related chemical spills. While easy access to safe, clean drinking water is crucial to the health of us all, numerous reports in recent years have brought to light concerns over water contamination. Once water is tainted, it is often impossible to completely eradicate the problem, and it is crucial for water suppliers to take a proactive approach in monitoring and addressing potential problems.