WTC VCF
World Trade Center (WTC) Victims Compensation Fund (VCF) Attorney
A Dedicated New York 9/11 Lawyer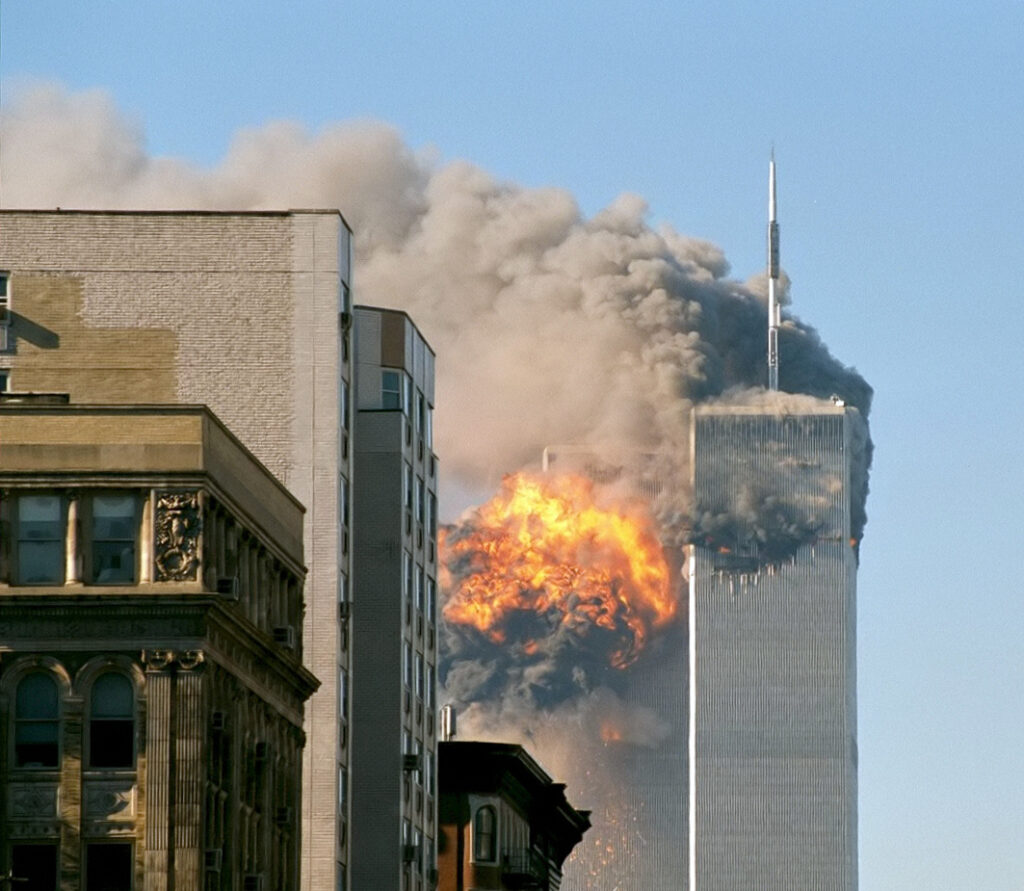 The shocking 9/11 World Trade Center attack destroyed so much more than bricks, mortar, steel, and glass. In addition to the hundreds of people killed in the attack, thousands more, and perhaps tens of thousands, were seriously injured. In some cases, most notably among emergency responders, these injuries were readily apparent, but in other cases, mostly among bystanders, the possibly fatal illnesses took much longer to develop.
Aggressively representing WTC victims is one of our primary missions at Napoli Shkolnik, PLLC, and one of the passions of our founder, Paul Napoli. In 2011, when it appeared that time was running out for WTC victims to obtain compensation for their injuries, Paul Napoli was a key behind-the-scenes figure in what came to be called the Zadroga Act, a law which greatly extended the claims deadline. This law gives us a chance to fight for you, and all we need is a chance.
Compensation Available
The WTC victims' compensation fund contains almost $7 billion, but the Special Master in charge of the fund will not simply give this money away.
Kenneth Feinberg, the first Special Master, prioritized emergency responder injury claims, and most other claimants must go to the end of the line. The long wait times are even worse for victims who do not have an experienced VCF lawyer like Paul Napoli. Rather logically, the Special Master often concludes that if the victims do not take their cases seriously, the SM should do likewise.
There is prioritization in the results as well, because higher-income victims often receive disproportionately less money, as Mr. Feinberg himself once declared that 15 percent of the victims should not receive 85 percent of the money. That statement set a precedent that most other SMs have followed. A WTC VCF attorney will often convince the SM to award damages based solely on the financial data and physical injuries in the case.
Such damages include money for both tangible losses, such as medical bills, and intangible losses, such as pain and suffering. A damage cap may apply to loss of enjoyment in life and other intangible damages.
Eligibility Issues
In 2011, the Zadroga Act, which Paul Napoli championed behind the scenes, made the WTC victims' compensation fund's exposure zone significantly larger, pushing the northern boundary to a Canal Street-East Broadway-Clinton Street line. So, 9/11 injury victims in parts of Midtown, Chinatown, and other area neighborhoods are now eligible for financial compensation.
Time is the other requirement, as victims must have been in the Exposure Zone sometime in the year after the 9/11 attack.
Eligible Conditions
Most bystander claims involve long-term, chronic illnesses sustained because of the toxic dust and smoke that blanketed the Exposure Zone in the wake of the WTC attack. Some common injuries include:
Mental Health Issues: PTSD is the most commonly-diagnosed mental illness on a list that also includes depression, panic disorder, adjustment disorder, and some kinds of substance abuse.
Cancer: There are well over forty types of cancer on the list of approved conditions, including any "rare" cancer that occurs in less than 15 individuals per 100,000 people.
Respiratory Diseases: Some adverse health issues in the lungs, trachea, and bronchus are all covered conditions.
Many of the listed conditions, especially cancer, are difficult to diagnose, because the victim may not have any apparent risk factors for cancer and serious respiratory diseases. Moreover, there may be no readily apparent link to the WTC attack, particularly for those victims who visited the Exposure Zone for a few days in the months after the 9/11 attack before returning home.
Either of these scenarios could mean less compensation or even an outright denial. Fortunately, an experienced VCF lawyer can make a big difference in both situations.
During the initial consultation, a napolilaw.com attorney knows the right questions to ask concerning your comings and goings in the months after 9/11, thus establishing a preliminary link. To follow up, our professionals will refer you to a physician with experience in this area, in most cases. Typically, these doctors can both diagnose your condition and design an effective treatment plan, all without any upfront financial cost.
While unrepresented WTC VCF claimants are on their own when it comes to further developing a link between their illness and 9/11, a lawyer will introduce additional facts, and make compelling legal arguments, that make the connection much easier to see.
Deadlines Involved
Under current law, the WTC victims' compensation fund claims deadline is December 18, 2020. All claims filed even one day after that date will not even be considered. That category includes both new and recently refiled claims. So, if the SM dismisses your claim based on lack of evidence, you appropriately amend the claim, and refile it after the deadline has passed, the SM will ignore it, regardless of its merit.
Since time is short, it is essential to get your claim right the first time, and that means partnering with an experienced attorney like Paul Napoli.