Personal Injury Help
PAUL NAPOLI, PERSONAL INJURY ATTORNEY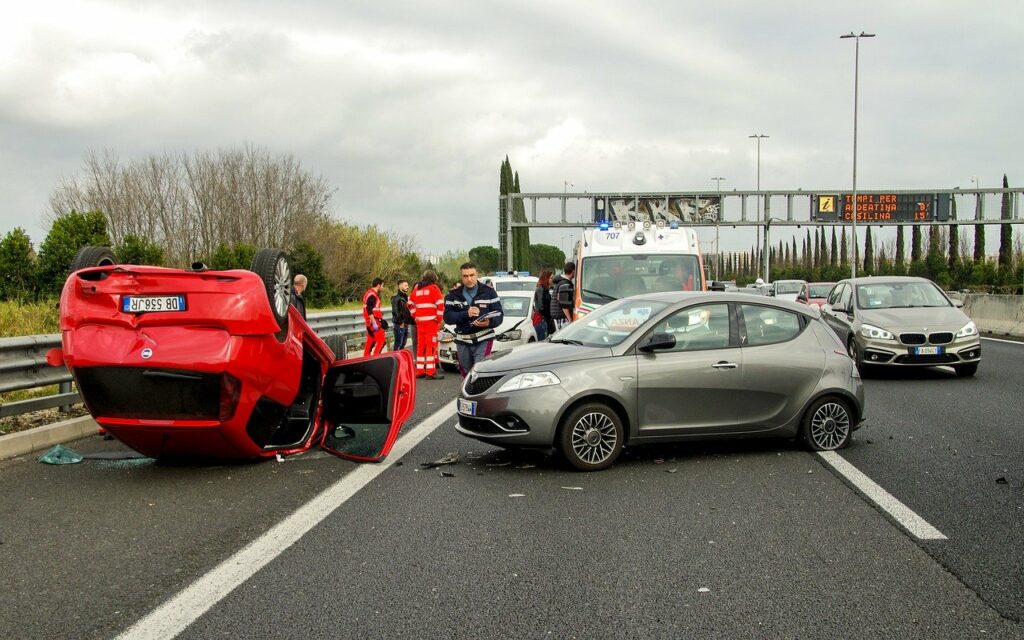 Paul Napoli's more than two decades of personal injury litigation has seen him defend aggressively the rights of all manner of people who've called on him and his legal team to defend their rights. Across the country, Napoli Shkolnik PLLC lawyers are constantly involved in legal struggles to guarantee their clients not only enjoy the best possible compensation, but also get deserved justice for injury caused on them.
Personal injury has a way of happening unexpectedly and can be a gigantic blow to the affected and their family. With the right personal injury lawyer successful in previous cases, negligent actors are held accountable for any of their misconduct. Mistakes happen and people get injured and accidents do happen but each person must face the consequences and aftermath of their errors. Apart from that, it's critical that as an injured person you receive the compensation you indeed deserve, something that Paul and the Napoli Shkolnik legal team takes very seriously. Fighting for your compensation is important perhaps to help you receive more medical treatment you couldn't afford due to the personal injury or simply receive sustenance due to inability to engage in your previous occupation. In fact, compensation takes diverse forms, both noneconomic and economic damages like emotional distress and funds to pay for medical bills.
With negligence, there has to be a clear case of refusal to offer reasonable care. Such a refuse leaves a person injured. Across the United States, thousands of people find themselves seriously injured with seemingly nothing much they can do. Most of these injuries are usually avoidable and mostly happen due to the negligent actions and irresponsibility of an entity. Once you've suffered harm and injury it's rather hard to reverse it. However, like Napoli Shkolnik legal team does almost on a daily basis, you can actually use a personal injury attorney to seek damages by filing for it against the party at fault.
Napoli Shkolnik has been rather successful in representing its clients in all manner of personal injury complex litigation. The law firm's attorneys have also been able to enter into mediations and proceedings for arbitration. In the process they've accomplished great compensation for their clients. Overall, Paul has been able to lead his aggressive attorneys in settling billions of dollars for all their clients in diverse cases. They make sure the compensation reached is the maximum and the best possible for everyone whom they represent.
As such, you'll find Napoli Shkolnik attorneys in most courts in the United States fighting for their clients and offering the best possible personal injury representation with great compensation to help the injured find a way of picking their lives and seek further medical help if needed. No one has to suffer the negligence and mistakes of others no matter who they are. While most legal firms shy away from litigating against big corporations and individuals in the society whose carelessness lead to injury and mortality of others, Paul makes sure his team of attorneys gets them down to answer for it for justice to be served and the best compensation possible for the injury reached.
This is something Paul Napoli and the Napoli Shkolnik experienced attorney team has been able to do successfully.
$950,000 motor vehicle accident settlement
Accidents in most cases lead to injuries, malignant or serious. In this case, Napoli attorneys were able to negotiate about $950,000 on behalf of their injured client after sustaining a motor vehicle accident. The attorneys worked shrewdly and tirelessly to recover the settlement against the policy of the injured client. No one deserves to live with injuries and suffer in silence when there's something that can be done. Napoli legal team allows their clients to get the awards and compensation they deserve as they win personal injury cases one after the other.
Crosswalk walking citizen $8 million settlement
According to what Paul has taught his team of attorneys and shown by experience for decades is that each person's rights, old or young, should be respected. Napoli Shkolnik was able to obtain a critical settlement for an older member of the society. The senior citizen was walking along the crosswalk while a Mack type of tractor truck hit the individual. Consequently, the blameless pedestrian who was going about his affairs when the rude and debilitating accident happened had a leg amputated, a traumatic experience especially for a senior citizen. The truck had run over the senior citizen grinding his leg. With the $8 million settlement obtained at the federal court, justice was served and the injured person well compensated to seek better medical help and live a comfortable lifestyle that included trying to make sense of life living with an amputation.
Property damage and personal injury worth $10 million for Brooklyn residents
Napoli Shkolnik doesn't shy away from litigating against huge national and global corporations. In this case, a Brooklyn neighborhood had the misfortune of seeing their water and ground contaminated by lots of gallons of oil, more than 30 million. The oil spill was the longest continuous spill in the history of the nation. With the cleanup activities continuing for a couple of years, 300 residents suffered serious effects affecting their health caused directly by the cleanup exercises and the spill itself. Their property damage and injury resulted in a settlement worth $10 million.
Paul Napoli has ensured the Napoli Shkolnik attorneys are some of the most experienced, highly trained, aggressive and personally honest, friendly and helpful individuals anywhere in the country. They're able to handle all manner of personal injury cases such as pharmaceutical injuries, worker's compensation, injuries related to asbestos exposure, product liability out of corporations overlooking serious flaws in their products, aviation injuries, medical malpractice, catastrophic injuries from car crashes or falls, auto accidents, construction accidents, abuse in nursing homes, dog bites, sexual assaults, falls and slips, train accidents, subway accidents, violent crime from murders, rapes to assaults and wrongful deaths brought about by the wrongdoing or negligence of another party.
Napoli Shkolnik believes that while accidents are a part of life those who cause them due to negligence, mistake or refusal to carry out some things that would have avoided such are held accountable. Justice can then be said to have been served with compensation for the distress following suit to help the injured person or love ones recover and pick up their lives. It's only fair.