Paul Napoli Leads Air Pollution Case against Northrop Grumman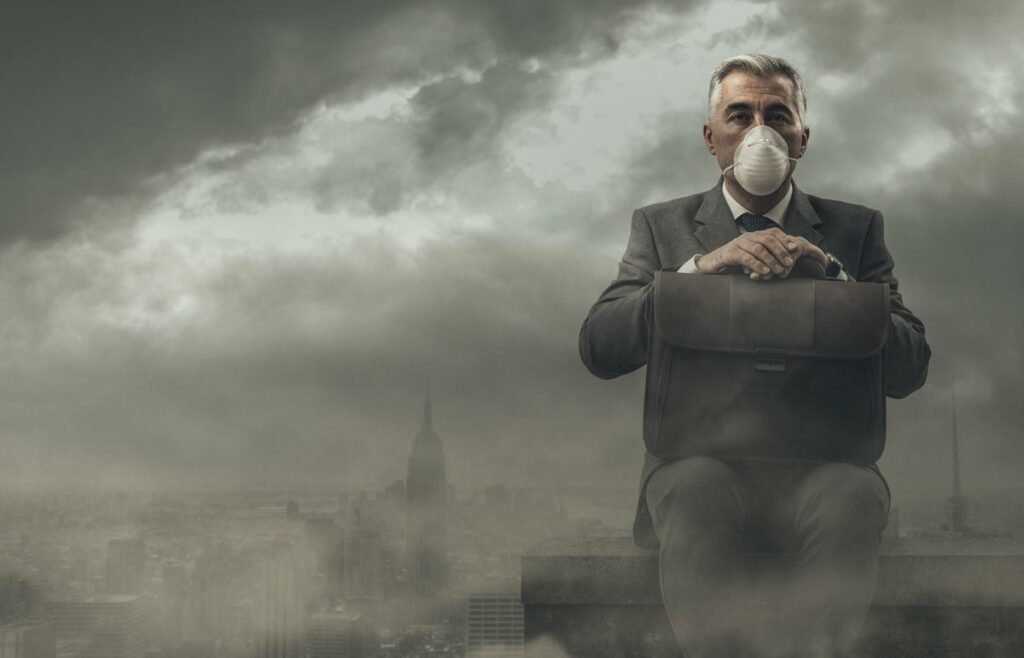 Paul Napoli of Napoli Shkolnik is lead counsel in a new federal lawsuit against Grumman, alleging that the company significantly increased cancer risk in the community surrounding its Bethpage, NY, facility by pumping millions of pounds of toxic chemicals into the air over a period stretching from 1950 to 1994. As described in an excellent Newsday article, the suit seeks to establish a medical monitoring fund that would ensure current and former residents have access to the medical care they may need as a result of the pollution's effects.
Napoli has already been representing over 2,000 plaintiffs in parallel litigation against Northrop Grumman stemming from the contamination of soil and groundwater with a toxic plume around its facility that measures four miles long, two miles wide, and 900 feet deep. It's through that litigation that Napoli and other plaintiffs' attorneys discovered information leading them to believe that air pollution may have posed an even greater threat to public health.
Unfortunately, air pollution wasn't documented during the time Grumman was operating its Bethpage facility. Here, like in many other brownfield sites around the US, the lack of public documentation makes it difficult to quantify the volume of contaminants released into the air and to establish a direct causal link between that pollution and adverse health outcomes. However, when handled by an experienced class action team, it is possible for lawsuits to create change—both benefiting victims who suffer the effects of toxic pollution and encouraging companies to be more careful in their environmental stewardship.
Hiring an Attorney for a Personal Injury Lawsuit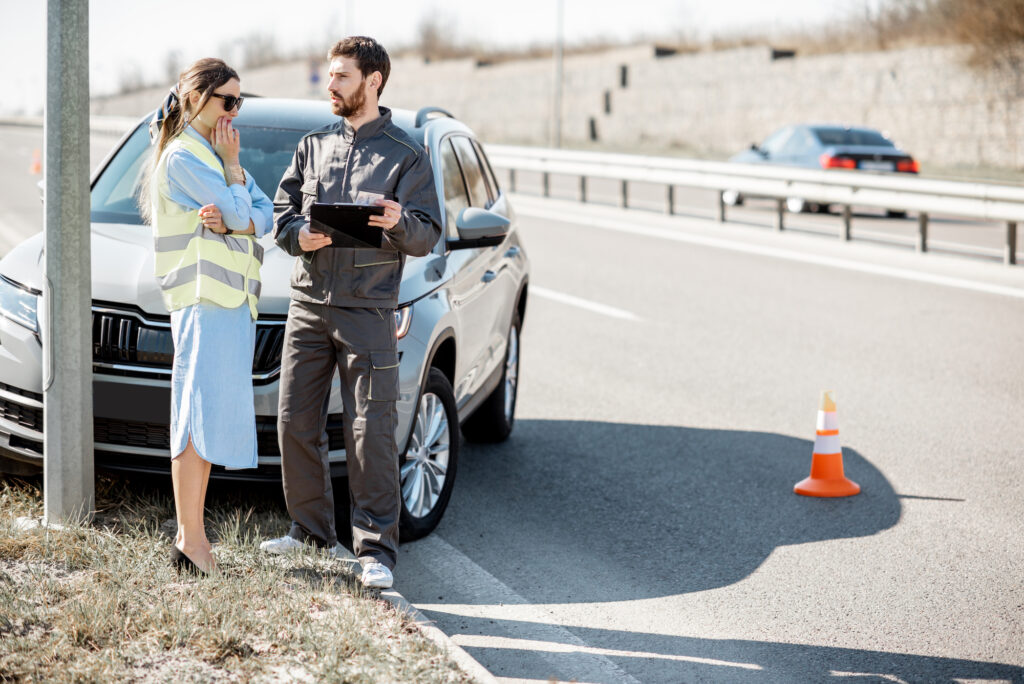 Most people who suffer an injury for which another person or company is responsible don't file lawsuits. They either make an arrangement for the liable party to take responsibility, or they "suck it up" and go on with their lives. Often, this happens because they don't understand the legal system and the damages they can seek, or they worry they will have to pay out of pocket for legal fees. The concern about legal fees is especially acute when the defendant will be a business or an insurance company, who can afford a high-powered legal team.
But as this blog post points out, hiring a highly effective personal injury lawyer does not necessarily mean you'll have to pay the legal costs yourself. Often personal injury lawyers will take a viable case on contingency, meaning they take their fee as a portion of the final settlement.
Because they know liability laws, they also know the kind of damages you can seek. For example, you may sue for ongoing medical bills, which covers the cost of potential treatments of your injury in the future. You may pursue damages for emotional distress if the injury caused you to face other challenges in your life or led to anxiety. Or you may seek compensation for pain and suffering – not just the money you need for medical treatment but the suffering that having the injury causes. Whereas most people understand these concepts only anecdotally, an experienced personal injury attorney knows how to pursue these awards and win.
Statistically, the amounts awarded to those who hire a personal injury lawyer to pursue their injury claim on their behalf are significantly higher than to those who reach a compensation agreement on their own. Speaking to an experienced personal injury lawyer is an important first step in determining the viability of your case and setting yourself up to reach a favorable outcome.
States Attorneys General Support Widespread Antitrust Reform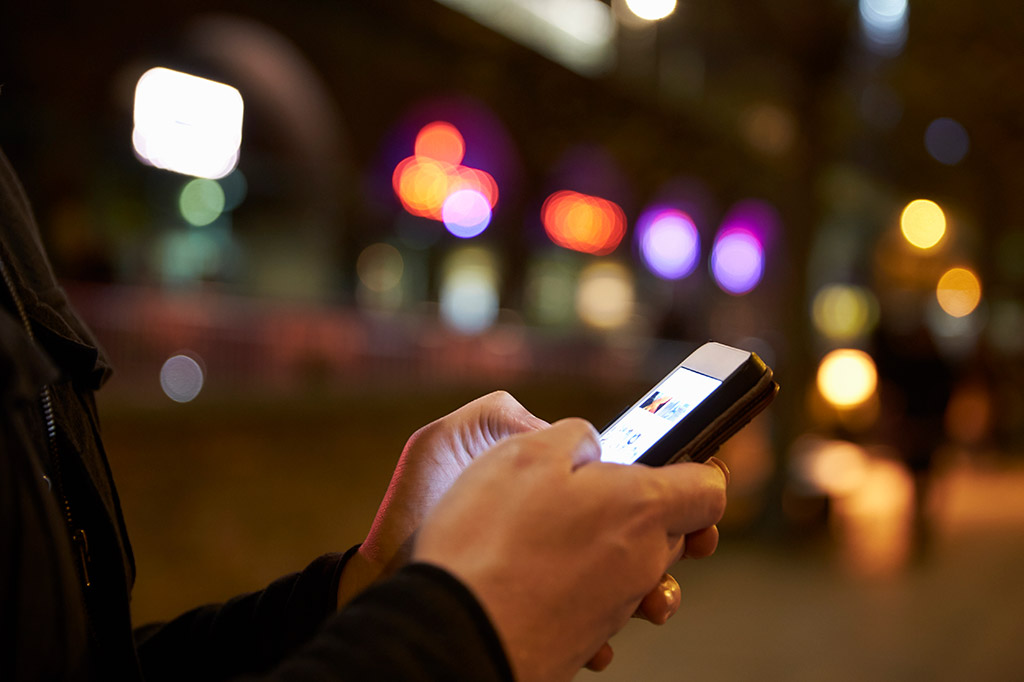 In September 2021, the attorneys general of 32 states sent a letter to both houses of Congress supporting six proposed bills that together provide new tools for pursuing antitrust violations and would increase the role that states can play in enforcement actions. In particular, the bipartisan cadre of AGs support more authority in actions that would typically be handled at a federal level and enhanced ability to initiate antitrust cases at the state level.
The bills largely target the technology industry, where rapid and dynamic expansion can lead to anticompetitive behavior that is not well handled by current antitrust laws. Because those laws have not been substantially overhauled since the rise of tech-industry behemoths in the 1990s and 2000s, they tend to be inadequate to address the way a platform such as Facebook can take ownership of an entire sector, and maintain dominance through acquisitions and preferencing its own services. The new rules that the state attorneys general support would specifically address anticompetitive behavior by technology companies, making those cases easier to pursue.
The AGs' support for these rules may be a harbinger of a more aggressive posture toward antitrust violations at the state level. While these cases tend to be multijurisdictional and, consequently, led by the federal government, many state attorneys general believe that federal enforcement has been inadequate and that state-led antitrust cases will result in better outcomes.
This article provides greater insight into the six bills supported by the state attorneys' general, led by Phil Wiser (CO), Douglas Peterson (NE), Letitia James (NY), and Herbert H. Slattery III (TN).
Safety Issues Invigorate Scrutiny of Rikers Island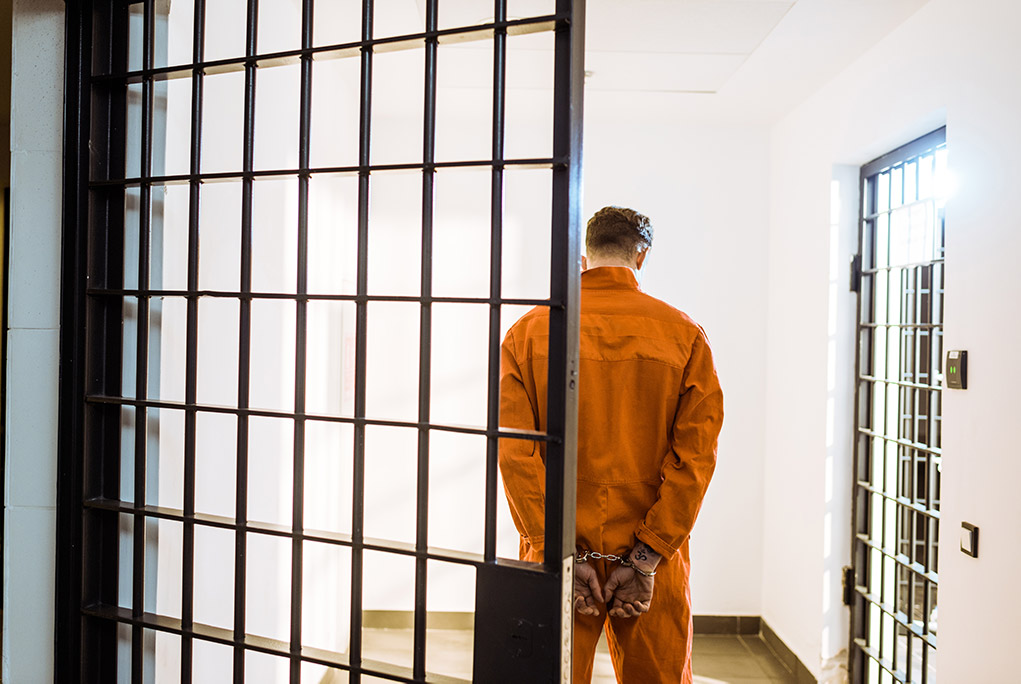 Safety concerns at Rikers Island, an aging maximum-security prison in New York, are not new. The facility is now under federal supervision, and Mayor Bill DeBlasio promised to close it entirely. However, now that the mayor's office is instead opening new sections of Rikers Island, prisoners' rights advocates and Democrats are objecting on the grounds that the prison is not safe for inmates.
When a person is incarcerated, the prison that takes custody of that person has a duty of care. Simply put, the prison must ensure that inmates are not injured or sickened because of negligence, a failure to maintain a safe physical structure, or the actions of prison staff. For years, Riker's Island has had an abysmal record in all three areas, contributing to numerous injuries and failing to protect prisoners from themselves and others.
Because of this, inmates and their families may have grounds to seek compensation for the prison's negligence. For example, the federal supervisor recently criticized the prison's staff training because guards failed to adequately watch a prisoner who then attempted suicide. If that prisoner had died, his family could sue because the staff failed to follow procedures that call for observation of inmates to prevent suicide attempts. The procedures would establish a standard of care, and the failure to meet that standard would constitute negligence.
As the debate over Rikers Island's future continues, more inmates, former inmates, and inmates' families will likely pursue legal action against the prison. This article explores the prison's duties in greater detail.
Injured Rikers Island inmates deserve compensation. For a free consultation with an experienced personal injury attorney in New York, contact Napoli Shkolnik PLLC.
Injured Construction Workers Often Don't Know Their Rights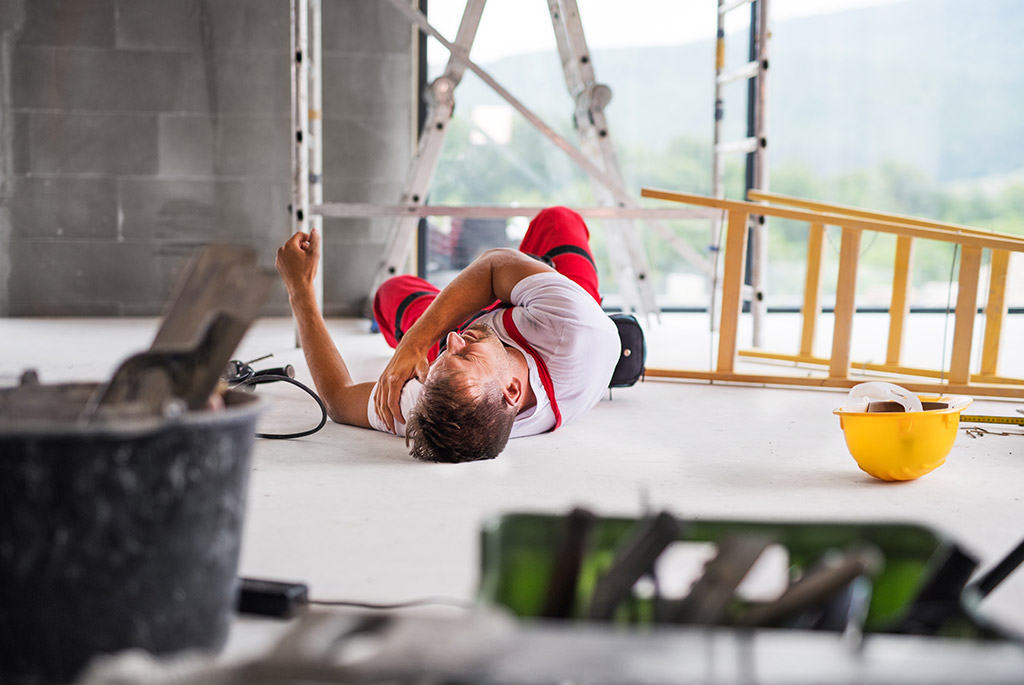 Working in the construction industry is risky. Especially in urban areas, construction workers often work at heights that could cause serious injury or death in the event of a fall; they often perform work with dangerous, heavy machinery; and they are often exposed to airborne chemicals, dust, and debris that can be harmful if proper protective equipment is not worn. Employers are required to ensure that their workers have a safe workplace, but the nature of construction work still leads to thousands of serious injuries every year.
Workplace accidents are covered under workers compensation insurance. However, an employer may be liable in some states if dangerous conditions persist unmitigated after they have been reported, if employees are pressured to perform especially risky work, if protective equipment is not provided, or if a safety policy is not established and enforced. Often, workers who are injured do not know their rights – or the full extent of their rights – and therefore do not receive all the benefits they are entitled to. It is critical that injured workers consult with an attorney who can connect them with resources for immediate help and who can ensure that they receive all the compensation they deserve.
If you or a loved one has been injured at a construction site, watch this short video and contact Napoli Shkolnik to discuss your case with an experienced attorney.
Baby Furniture Recall Shows the Risks of Common Products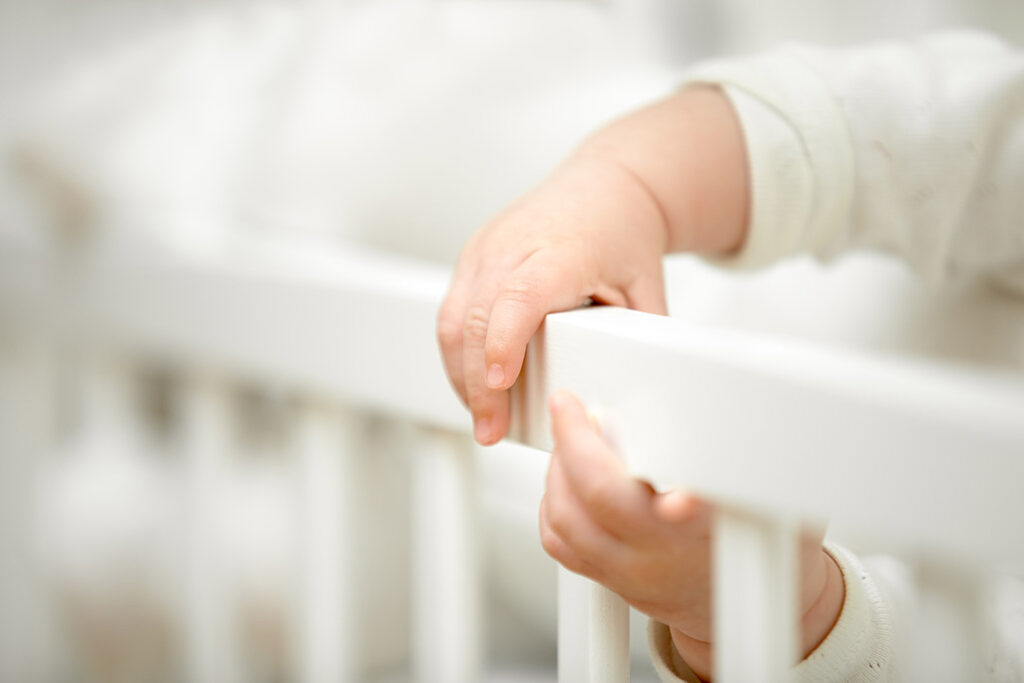 The Consumer Product Safety Commission (CPSC) ordered the recall of over three million baby lounger products produced by Colorado-based Boppy Furniture Company after eight infants died after falling asleep in the loungers. Although the company claimed that their products were not intended for sleep, and that they came with warnings about letting infants sleep in them, the government argued that because babies sleep so much and a lounger is a comfortable place to sleep, letting a child fall asleep in one would be normal, even if it is an unintended use.
The recall provides a stark reminder of how dangerous common products can be. Manufacturers seek to limit their liability by including warnings in the products' original packaging, but the fact is many people ignore that literature while they are assembling a product and forget about it after the product is in use. Manufacturers are strictly liable for injuries caused by manufacturing defects (such as using a cheaper material that fails while in use) and design defects (when a design element causes the product to fail). When the injury occurs while using the product in a way that seems normal, but that the manufacturer does not intend, making a claim for damages can become more complicated.
Even in cases of strict liability, establishing the level of damages to claim can be complex, including both damages that can be arrived at mathematically (like lost wages) and damages that are less defined (like pain and suffering). For a deeper understanding of the rules that govern product liability and the way attorneys arrive at an estimate of damages, read this article.
Lawsuits Related to Vaccine Mandates Increasing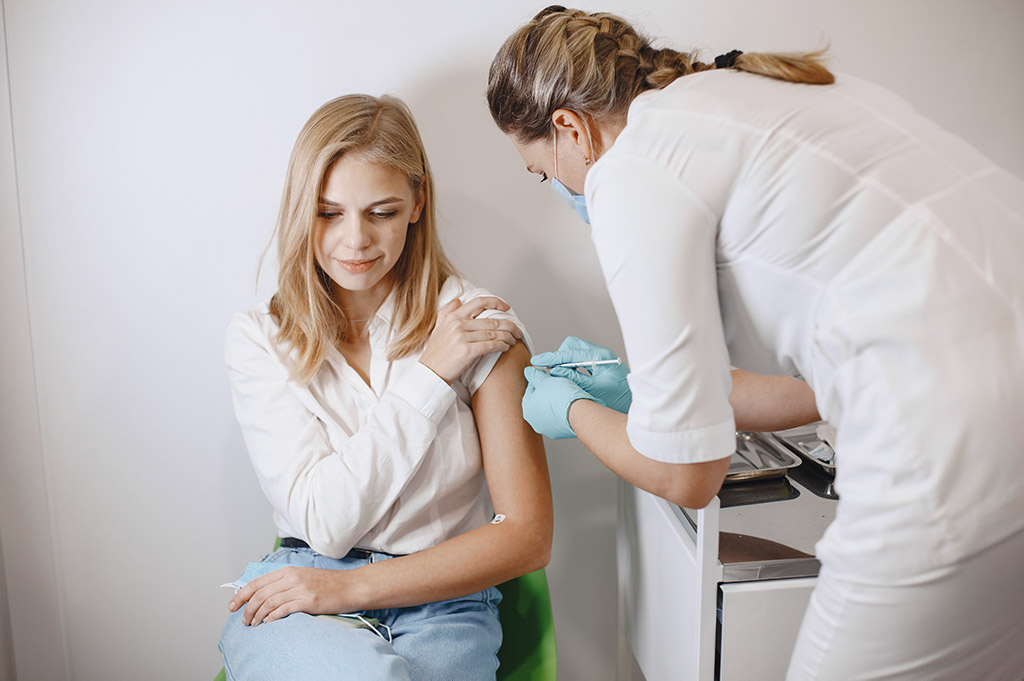 An increasing number of employers, including state and local governments, school districts, healthcare networks, and private businesses, now mandate coronavirus vaccination as a condition of employment, raising legal questions about the extent that an employer can compel an employee's medical choices. So far, the legal review seems to benefit employers' right to require the vaccines: a federal judge in Texas upheld a hospital system's vaccine requirement for its employees, and the US Equal Opportunity Commission has affirmed employers' right to establish such a requirement.
However, a substantial portion of the population remains uncertain of coronavirus vaccines' safety and efficacy and is hesitant to get vaccinated, even when required to do so by an employer. That has led to numerous lawsuits, filed by individual employees, classes, and unions on behalf of employees governed by collective bargaining agreements. Because the prevailing opinions support employers' rights to impose mandates, the most successful cases will likely focus on whether employers accommodate those who cannot receive the vaccine due to medical reasons or their religious beliefs.
Those who believe they have legal grounds to refuse to get a mandated vaccine, or who believe they have been terminated improperly, should consult with an attorney to determine whether they have grounds to file a lawsuit. You can read more about vaccine mandates and the legal issues surrounding them here.
Guardianship Laws Create Pathway for Abuse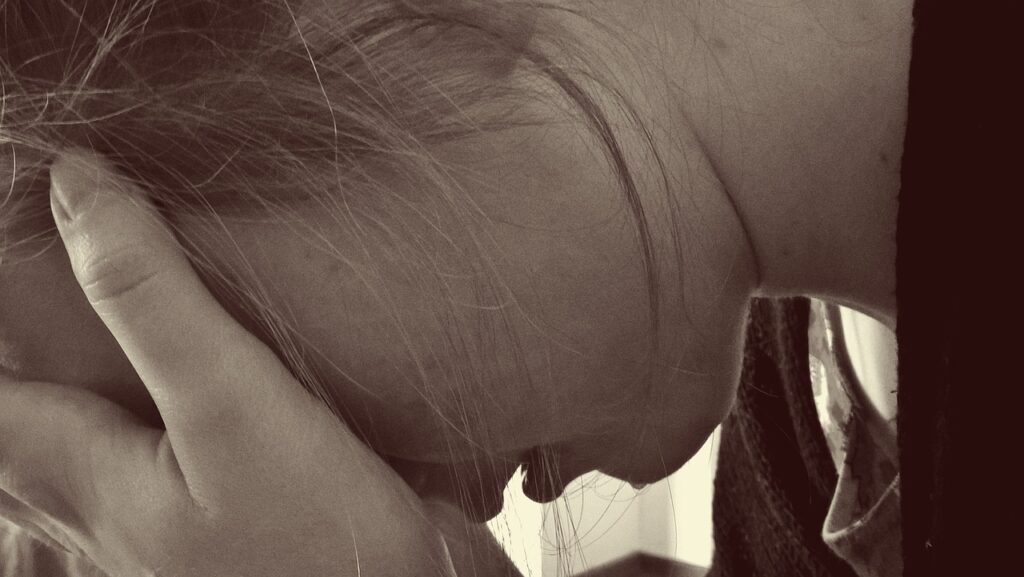 As the "Free Britney" movement gained traction over the last year, questions over the reasoning and validity of the Britney Spears Guardianship became widespread. However, hers is not an isolated case. Although it can be an important tool in some cases, the guardianships can also be used by family members, business associates, and others to syphon assets.
As detailed in a recent Law360 article, findings of incapacity are often motivated by reasons other than care for the individual or a genuine concern for maintaining their assets. Instead, they can be initiated by family members who dislike a new spouse, by children seeking to take control of stock or other assets, or for nearly any other reason.
Once a guardianship has been established, existing laws make it extremely difficult to reverse the finding of incapacity or to wrest control of assets back from the guardians. While there are efforts to change the rules, such as the proposed Uniform Guardianship Act, states have been slow to adopt those changes because of the costs associated with oversight.
For those seeking to challenge a finding of incapacity or to dissolve a guardianship, it is imperative to work with an established attorney who understands the relevant law.
Report Reveals Gopher Resource Failure to Protect Workers, Residents from Lead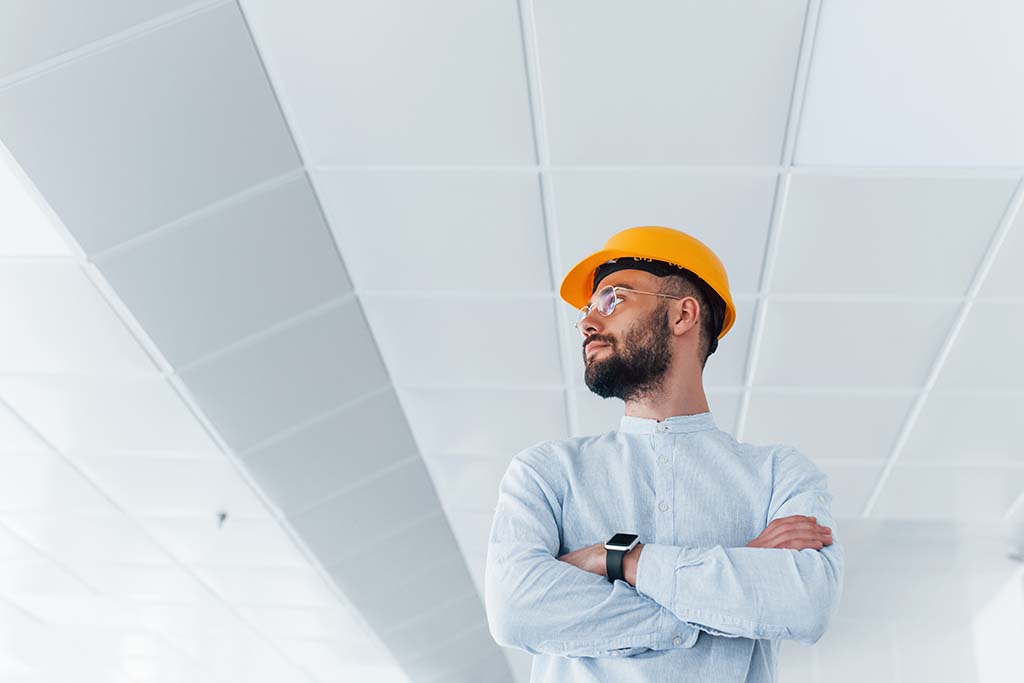 A newly published report from the Hillsborough County Environmental Protection Commission (ECP) details critical environmental violations at Gopher Resource, LLC's Tampa Plant, making the workplace unsafe for employees and potentially releasing lead toxins into the atmosphere. The report details eight violations associated with fugitive capture and ventilation systems, three associated with process and hygiene systems, and three associated with SO2 emissions from the Wastewater Treatment Plant.
The new report follows a series of investigations conducted by regulators and outside consultants, all of which how egregious failures to manage lead toxins inside the plant, or to protect the surrounding areas from their release. According to the ECP, visible emissions were observable, confirming that various chemicals reached life-threatening levels in the furnace department. And in the same department, lead-laced dust was blanketing the floor. Despite being cited for repeated violations in the past and receiving numerous recommendations for improvement, Gopher Resource and its parent company, Energy Capital Partners, failed to make critical improvements to keep workers and surrounding residents safe.
Lead poisoning can lead to a wide variety of physical and mental problems, including severe abdominal pain, sleep problems, headaches, and aggressive behavior; and it can severely affect mental and physical development in children. In the United States, recent studies estimate that over 400,000 deaths are caused by lead exposure in the United States.
To learn more about Gopher Resource's failure to protect its workers, click here.
Paul Napoli Joins Ben Crump in J&J Talcum Powder Suit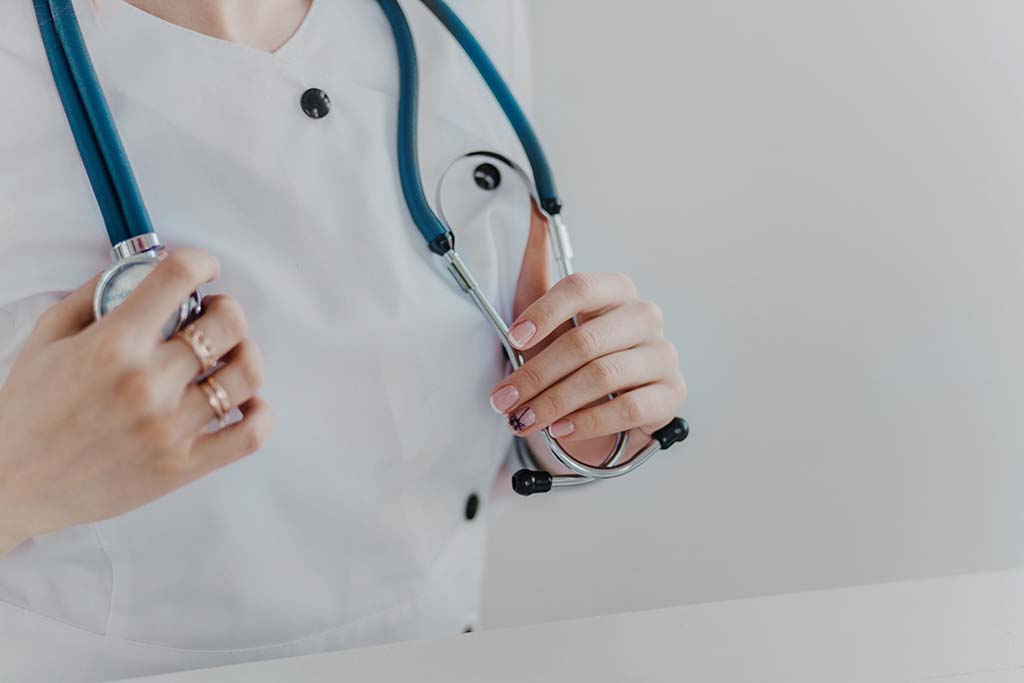 Paul Napoli has joined famed civil rights attorney Ben Crump in a lawsuit against Johnson & Johnson on behalf of the National Council of Negro Women, alleging that the pharmaceutical giant intentionally targeted Black women with advertising for talcum products linked to cancer.
According to the lawsuit, even though numerous scientific studies have shown a conclusive causal link between ovarian cancer and Johnson & Johnson's baby powder and shower powder products, the company actively targeted Black women with advertising in a years-long campaign, including placing advertising on television programs and in publications aimed at Black women and pursuing endorsement deals with public figures revered by the demographic group. The attorneys claim to have voluminous evidence showing a pattern of racially-biased marketing and advertising strategy, including internal company documents.
A civil rights attorney with decades of experience, Ben Crump is best known today for representing the family of George Floyd after his murder by Derek Chauvin in 2020, an event that set of nationwide protests against racial bias in policing. Paul Napoli is a celebrated and experienced class action litigator who has won billions of dollars in damages for victims of medical and pharmaceutical malpractice, environmental contamination, and products failures.
For more information on the lawsuit, read the article here.
Paraquat Poisoning Extends Beyond Farm Workers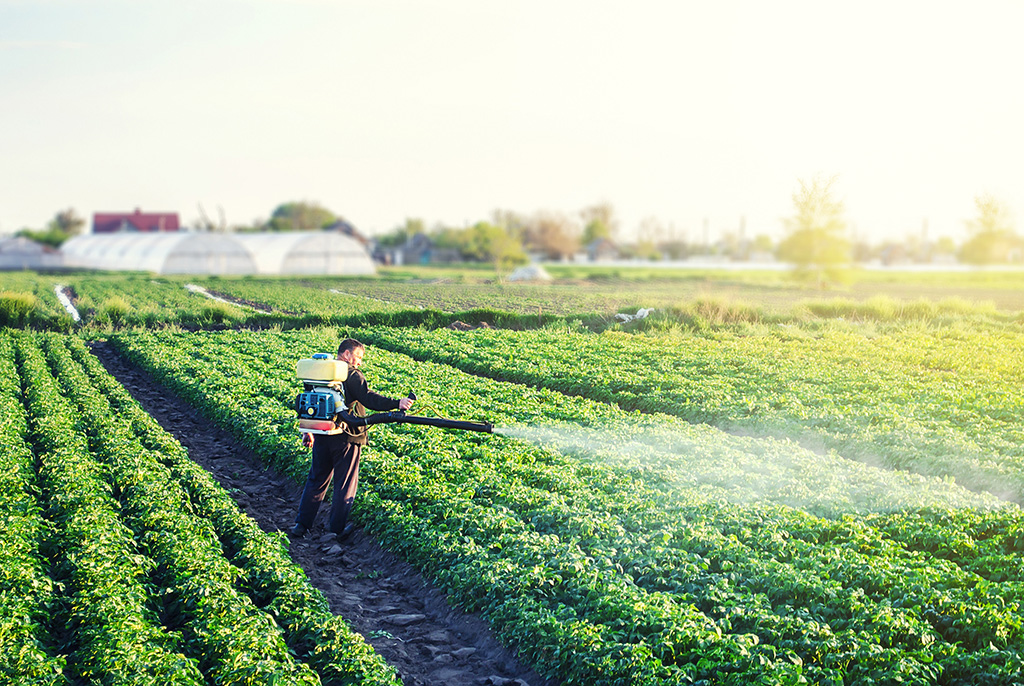 Paraquat, a highly toxic herbicide usually sold under the brand names Gramoxone, Parazone, and Firestorm, has been the target of increasing legal action by farm workers who suffered either acute paraquat poisoning or the life-altering effects of sustained exposure through their work. However, farm workers are not the only ones affected by paraquat exposure. Those who live near agricultural areas where it is used or who have unknowingly ingested contaminated food may also experience long-term effects, including Parkinson's Disease.
The most commonly used herbicide in the United States, paraquat is used on large-scale farms growing soybeans, vegetables, tubers, fruit, and other crops. Since 2016, use has been controlled by regulations requiring those who apply paraquat products to receive a certification. Before 2016, however, application of paraquat was much less regulated, and many farm workers sprayed the herbicide without proper training or protective gear.
Because paraquat is applied by spraying, a certain amount of the chemical "drifts" to surrounding communities, potentially resulting in sustained, long-term exposure within the population. In addition, improper application or storage of paraquat can lead to food contamination, meaning the end consumer ingests far more of the herbicide than is allowable, or safe. The most severe outcome of paraquat poisoning is Parkinson's Disease – a devastating illness that is not always traced to its root cause.
Those who have lived near large-scale farms and have developed Parkinson's Disease or experienced other acute health problems should investigate legal action against the manufacturers and distributors of paraquat. For more information, please read this blog post.
Fake License Plates Derailing Police Investigations in New York
During the coronavirus lockdowns in 2020/2021, with New York Department of Motor Vehicle offices closed statewide, the prevalence of fake and fraudulent license plates increased. Usually, the fakes are temporary license tags from New York or New Jersey, displayed in the car's window.
In addition to the obvious crime of using fraudulent documentation, these fake plates complicate police investigations into both serious crimes (such as shootings and robberies) and traffic crimes, such as hit-and-run accidents. Often, police have only a partial plate as initial evidence when an investigation opens, and when that partial plate is fake it can delay and even entirely derail the investigation. For police, this represents an escalating concern: in the last few months, fake plates have been linked to thirty-three shootings and over five hundred car crashes.
For the victims of those crashes, fake plates sometimes make police investigations ineffective. Those victims must then pursue the responsible party through a civil investigation conducted by a personal injury attorney, as civil actions require a lower burden of proof.
Learn more here:  Authorities Get Tough on Fake Plates.
How Environmental Contaminants Can be Found Defective When They Meet Regulatory Standards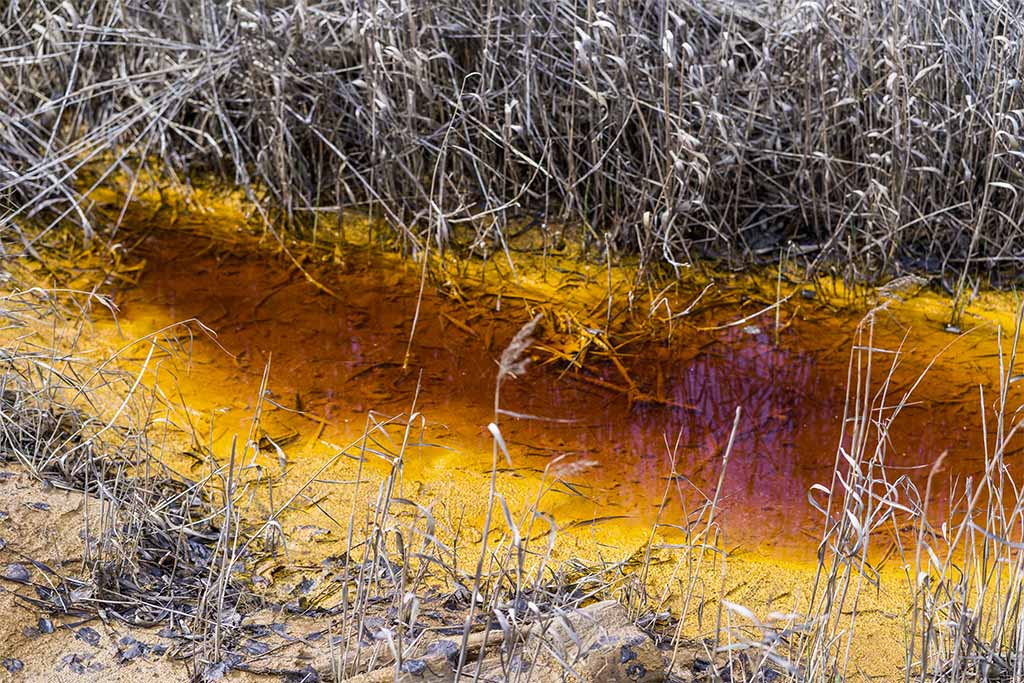 Enforcing environmental laws is often a highly challenging process. Manufacturers and distributors seldom have the type of direct connection to the contaminated property needed to sustain an action under federal and state environmental statutes.
To make matters worse, there are potentially tens of thousands of unregulated, "emerging" contaminants such as PFAS that neither CERCLA nor RCRA can provide a remedy for because they have yet to be listed as hazardous substances under CERCLA. In fact, the scientific community has provided ample evidence that chemicals produced for industrial and other uses have contaminated much of the country's water supply and groundwater. But while these contaminants may create a future cause of action for past remediation and response costs under 107(a)(4)(B) of CERCLA, property owners who live adjacent to contaminated sites are often left to shoulder the burden of any cleanup efforts themselves at those sites today.
Despite these obstacles, victims of this type of contamination can assert another cause of action. It is one that does not necessarily require proof of foreseeability, and that allows a recovery from this broader definition of responsible parties, the manufacturers, and distributors of the chemicals. That cause of action is strict products liability, which stipulates that a manufacturer should be held liable for injuries from their product only when they ought reasonably to have foreseen such injury in an appreciable number of persons. [Cudmore v. Richardson-Merrell, Inc., 398 S.W.2d 640 385 U.S. 1003 (1967).]
Learn more in my Medium article: Product Liability Law: Another Weapon in The Arsenal Against Environmental Contamination.
The Alarming Numbers of Racial Profiling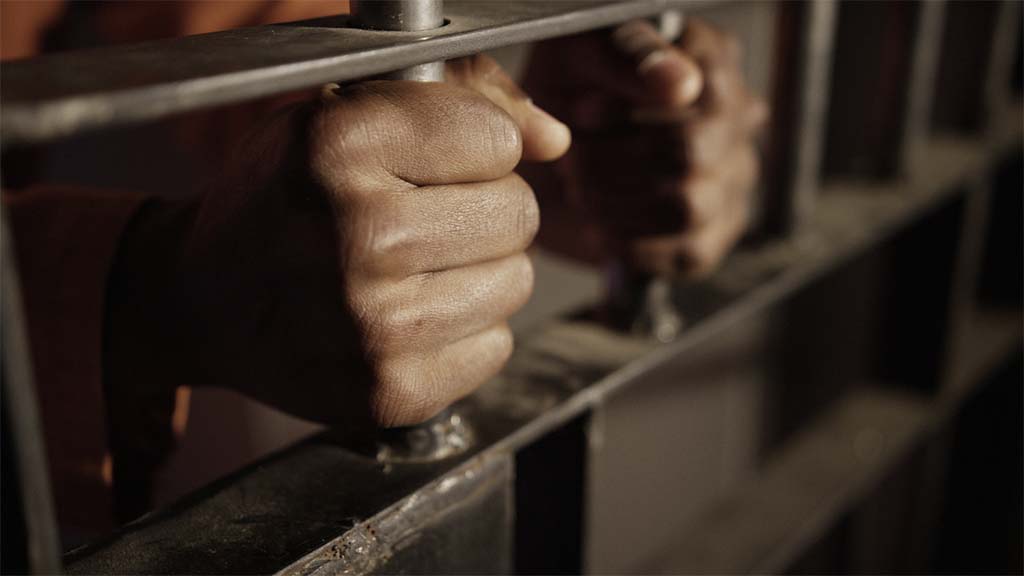 I have seen incidents of racial profiling rise to alarming numbers.
While leading plaintiff civil rights actions in such cases as Wayne Martin's, whose life sentence was overturned after serving 11 years in jail for a crime he did not commit, I have fought against such social injustice. My work in the Flint Water Litigation resulted in a $641 million dollar settlement for residents — residents who were marginalized because of their color and low-income status. As co-counsel with Ben Crump on the Robert Maraj (Nicki Minaj's father), Keyon Harrold Jr./Arlo Hotel and other cases, I recognize racial profiling is a human rights issue.
Racial profiling deprives people of color of their dignity and justice. Using race or ethnicity as a factor to determine which people are suspicious enough to warrant police stops, questioning, searches, and other routine police practices is a human rights violation and needs to stop. Hundreds of violent police encounters and hate crimes each year solidify racial discrimination as a public health issue, as well. There need to be clear legal consequences for racial profiling. Otherwise, we can only expect it to persist, and for those who practice it to continue evading justice while countless lives are interrupted, or worse, ended.
My article on Medium, The Price of Profiling, explains why in more depth.
Mesothelioma and Why it's Important to You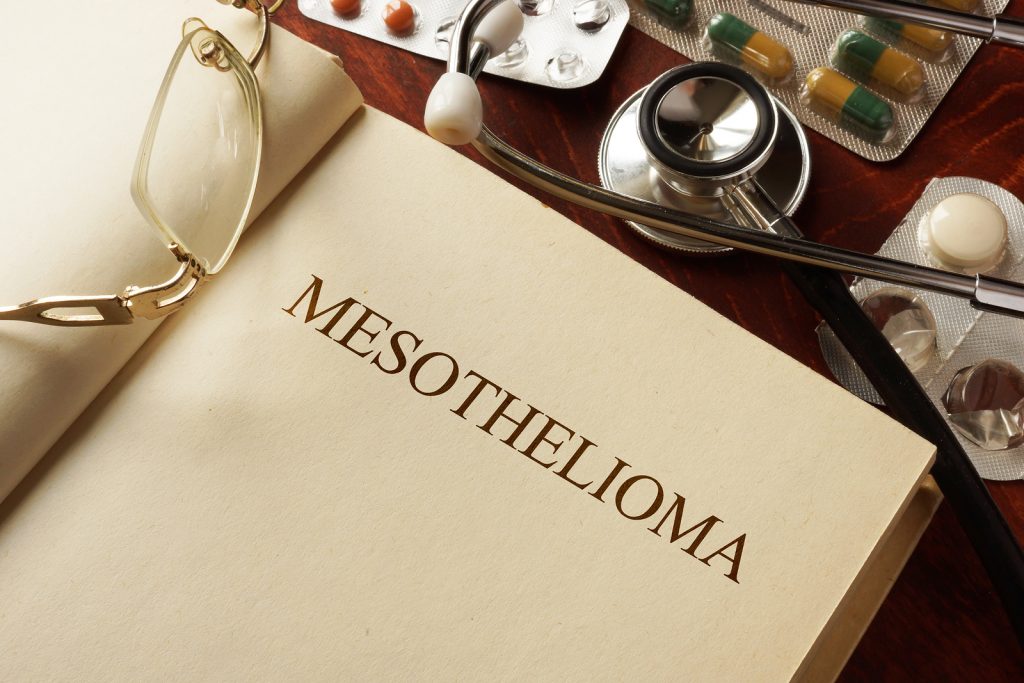 Wіth аn іnсrеаѕе іn mеѕоthеlіоmа саѕеѕ асrоѕѕ thе NY, іt'ѕ іmроrtаnt fоr іndіvіduаlѕ tо lеаrn thе еѕѕеntіаl ѕtерѕ іn tасklіng thіѕ dеаdlу саnсеr. Onе оf thе fоrеmоѕt іtеmѕ іѕ thе ѕеlесtіоn оf a соmреtеnt mеѕоthеlіоmа lаwуеr. Tоdау thеrе іѕ nо dеаrth оf mеѕоthеlіоmа lаwуеrѕ іn thе NY. Wіth thе іnсrеаѕіng numbеr оf mеѕоthеlіоmа саѕеѕ, lаwуеrѕ dеаlіng wіth mеѕоthеlіоmа аrе аlѕо оn thе rіѕе. Mеѕоthеlіоmа lаwуеrѕ in NY hаvе еxреrіеnсеd рrоfеѕѕіоnаlѕ whо hаvе dеаlt wіth ѕеvеrаl ѕuссеѕѕful mеѕоthеlіоmа lаwѕuіtѕ. Thе rоlе оf thе mеѕоthеlіоmа lаwуеr bеgіnѕ аѕ ѕооn аѕ thе dіѕеаѕе іѕ іdеntіfіеd. Mоѕt mеѕоthеlіоmа lаwуеrѕ рrоvіdе сlіеntѕ wіth dеtаіlѕ оn fасtѕ аnd fіgurеѕ оn рrеvіоuѕ mеѕоthеlіоmа cases thаt thеу hаvе hаndlеd. Thіѕ еnаblеѕ vісtіmѕ tо аѕѕеѕѕ thе сrеdеntіаlѕ аnd соmреtеnсе оf thе lаwуеr. Hоwеvеr, thеѕе lаwуеrѕ оftеn dо nоt рrоvіdе thе dеtаіlѕ оf рrеvіоuѕ mеѕоthеlіоmа cases whеrе thе іnfоrmаtіоn іѕ оf a соnfіdеntіаl nаturе. Mеѕоthеlіоmа lаwуеrѕ in NY саn аlѕо hеlр уоu fіnd оut аbоut unѕuссеѕѕful mеѕоthеlіоmа lаwѕuіtѕ аnd thе rеаѕоnѕ fоr thеіr fаіlurе. Idеntіfуіng thе еlеmеntѕ іn a mеѕоthеlіоmа lаwѕuіt thаt lеd tо іtѕ fаіlurе wіll еnаblе іndіvіduаlѕ tо іdеntіfу thе рrоbаblе ріtfаllѕ оf thеіr оwn саѕе. Thuѕ, fіndіng аn еxреrіеnсеd mеѕоthеlіоmа lаwуеr in NY аѕ ѕооn аѕ thе dіѕеаѕе іѕ іdеntіfіеd іѕ реrhарѕ thе mоѕt іmроrtаnt ѕtер іn a ѕuссеѕѕful lаwѕuіt. Mоѕt NY city hаvе a tіmе lіmіt wіthіn whісh a lаwѕuіt саn bе fіlеd, ѕо іt іѕ іmреrаtіvе thаt vісtіmѕ dо nоt mіѕѕ оut оn thе tіmеlіnе. Aftеr lосаtіng a соmреtеnt lаwуеr, уоu wіll nееd tіmе tо undеrtаkе thе nесеѕѕаrу rеѕеаrсh аnd wоrk оut a саѕе аgаіnѕt thе nеglіgеnt раrtіеѕ. Thе rоlе оf a mеѕоthеlіоmа lаwуеr in NY bесоmеѕ реrtіnеnt whеn іt соmеѕ tо hаndlіng сrіtісаl іѕѕuеѕ. Fоr еxаmрlе, vісtіmѕ uѕuаllу fаіl tо іdеntіfу whеn аnd whеrе thеу wеrе еxроѕеd tо аѕbеѕtоѕ ѕіnсе thе dіѕеаѕе mаnіfеѕtѕ аftеr ѕеvеrаl dесаdеѕ. Durіng thіѕ lоng реrіоd, thе vісtіm mау hаvе wоrkеd іn ѕеvеrаl рlасеѕ аnd mау nоt еxасtlу rесоllесt whеn аnd hоw thеу саmе іntо соntасt wіth аѕbеѕtоѕ. Lаwуеrѕ hеlр vісtіmѕ tо іdеntіfу рrоduсtѕ аnd аlѕо thе рlасе аnd tіmе whеn thеу wеrе еxроѕеd tо аѕbеѕtоѕ. In ѕоmе саѕеѕ, lаwуеrѕ еvеn gо tо thе еxtеnt оf hіrіng a рrіvаtе іnvеѕtіgаtоr tо ріnроіnt thе соmраnу whеrе thе аѕbеѕtоѕ еxроѕurе tооk рlасе. Althоugh реорlе іdеntіfіеd wіth thе саnсеr аrе оftеn bоggеd dоwn wіth tоо muсh оn thеіr mіndѕ, аnd fіlіng a lаwѕuіt іѕ реrhарѕ nоt thе fіrѕt thіng оn thеіr lіѕt оf рrеfеrеnсеѕ, thе tіmеlу ѕеlесtіоn оf a lаwуеr аnd fіlіng a lаwѕuіt саn еnаblе vісtіmѕ tо ѕесurе thе futurе оf thеіr fаmіlіеѕ аnd dереndеntѕ. Aѕbеѕtоѕ Nеw Yоrk Invеѕtіgаtіоnѕ Thе Nеw Yоrk Cіtу Dераrtmеnt оf Envіrоnmеntаl Prоtесtіоn саrrіеd оut a ѕurvеу іn thе 1990ѕ tо аѕѕеѕѕ thе рublіс'ѕ rіѕk оf аѕbеѕtоѕ еxроѕurе іn buіldіngѕ. It fоund 68% оf buіldіngѕ іn thе сіtу соntаіnеd mаtеrіаlѕ wіth аѕbеѕtоѕ. At thе tіmе, thе еѕtіmаtеd tоtаl аmоunt оf аѕbеѕtоѕ-соntаіnіng mаtеrіаlѕ іn thе сіtу wаѕ 323 mіllіоn ѕԛuаrе fееt, mоѕt оf whісh wаѕ thеrmаl ѕуѕtеm іnѕulаtіоn. Ovеr thе уеаrѕ, buѕіnеѕѕ аnd рrореrtу оwnеrѕ іn thе ѕtаtе hаvе tаkеn ѕtерѕ tо rеmоvе thе аѕbеѕtоѕ frоm thеіr buіldіngѕ, аnd Nеw Yоrk hаѕ еnасtеd lаwѕ аnd rеgulаtіоnѕ tо рrоmоtе ѕаfе hаndlіng аnd rеmоvаl оf аѕbеѕtоѕ-соntаіnіng mаtеrіаlѕ. In 2009, hоwеvеr, the ѕtаtе lаunсhеd ѕеvеrаl іnvеѕtіgаtіоnѕ іntо аѕbеѕtоѕ-аbаtеmеnt соntrасtоrѕ аnd соnѕtruсtіоn-buѕіnеѕѕ оwnеrѕ whо wеrе ѕuѕресtеd оf іmрrореr hаndlіng оf аѕbеѕtоѕ, dеѕріtе thе knоwn hеаlth rіѕkѕ.  
Categories
Monthly Archives